The Avita method uses specific yoga materials to provide both support and resistance. The following links will take you to the recommended products. Mat, bolster, and strap are the essential products to start with, and eventually, you will want two blocks and two sandbags. A firm cushion and a belt will suffice in the short term, but if you are like most, you will find value in the proper supportive materials.
Use the code AVITA4LIFE for 15% savings and purchase what you need. With time, your Avita Yoga® materials will become familiar "companions" that help you along your way over what we hope will become a lifetime practice for you.
Enjoy discounted pricing on YOGAVINI products offered by HealthyLifeCycle.
Storewide Savings On All YOGAVNI Products
Enter discount code AVITA4LIFE and receive 15% savings on products storewide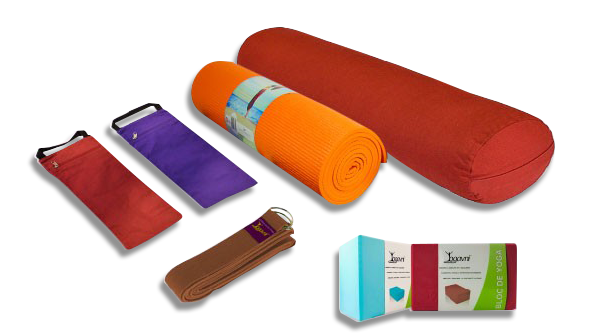 2 Sandbags: holds up to 10 lbs sand in each bag. Bag contains an inner lining to fill the sand. Available in multiple colors.
1 Long Round Bolster: Size – 28-30 inches long, 8 inches high. Bolster comes with a removable cotton canvas cover for easy wash (cold water only, do not tumble dry).
1 Yoga Mat: Toxin and Phathalate free mat at 6mm thickness and 72 inches length.
2 Blocks: Foam blocks are available in multiple colors, size: 3 inch x 6 inch x 9 inch
1 Strap 6ft: Cotton strap with metal D-Ring buckle.
Watch a quick video on tips & tricks for filling your yoga sandbag